Norwegian Cruise Line Cruise Holidays
Trusted Travel Partner
In this fast-paced, noisy world of ours, Norwegian Cruise Line (NCL) offers the ultimate solution to escape to the most fantastic destinations around the globe. Brace yourself for some mind-blowing onboard entertainment that you won't find anywhere else at sea.
From heart-pumping go kart races and thrilling Aqua Parks to intense laser tag matchups and daring high-rope adventures, your days will be filled with adrenaline and excitement. And when the sun sets, get ready for Broadway-style shows and epic parties that will leave you breathless. Whether you're sailing solo, with your significant other, or with the whole family, your time onboard with NCL will be nothing short of extraordinary.
And let's not forget about the endless dining options that will blow your mind, incredible pool decks that will make you feel like royalty, and luxurious spas that will pamper you like a superstar. It's safe to say that saying goodbye to your NCL cruise will be the hardest thing you'll ever have to do. But wait, there's more! With NCL's Free at Sea option, you'll be treated to a whole array of unbelievable perks, including first-class beverages and unforgettable specialty dining experiences. It doesn't get better than this, folks!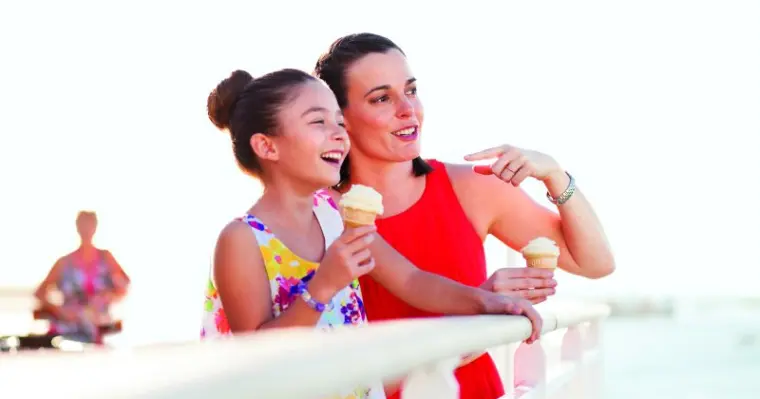 What's There To Do On The Cruise Ships?
So Much Fun Onboard
All 19 cruise ships are packed with endless entertainment and activities for all ages. Relax by the pool, enjoy world-class entertainment, try your luck at the casino, or indulge in a rejuvenating spa treatment. There's never a dull moment on board.  
Freestyle Cruising
Picture yourself sailing exactly the way you desire: without anyone else's schedule but your own. That's precisely what Norwegian's Freestyle Cruising gives you. Treat your taste buds to an array of delectable dining alternatives, or why not go for the ultimate combo of a fabulous dinner followed by an entertaining show? Unwind in the most expansive and contemporary cabins you'll find in the cruise world, and then embark on a thrilling shore excursion of your liking.
Indulge in a three-course dinner in one of the main dining rooms with a superb bottle of wine. Alternatively, savour a freshly grilled burger. Whether you choose to dress formally or casually, you can either socialise with family or make new friends. Thanks to no fixed dining times or pre-assigned seats, you're free to explore a variety of dining options whenever you like. Plus, there's no stuffy dress code too!
What Is Free At Sea?
Drinks, Tours & Dining
Upgrade your cruise and experience the freedom to cruise your way with so much included thanks to Free At Sea. Elevate your cruise experience and choose from a range of complimentary offers, such as speciality dining, premium beverages, and shore excursion discount. With freestyle cruising, you're flexible to eat and dine when you like.  Create your perfect cruise holiday with Free At Sea.
Check out our guide and podcast explaining all about Free at Sea.
Norwegian Cruise Line Ships
NCL's fleet of top-notch modern ships, such as the Norwegian Escape, Norwegian Bliss, and Norwegian Epic, will pamper you with unparalleled opulence and indulgence during your adventure. Every one of Norwegian Cruise ships are ingeniously crafted to ensure an exclusive and extraordinary voyage.
The brand-spanking new Norwegian Viva & Prima ships are causing quite a stir, captivating customers with an array of dazzling dining and leisure options onboard. Whether you're a family, lovebirds or a lone adventurer, there's a little something-something to spice up your voyage and keep boredom at bay.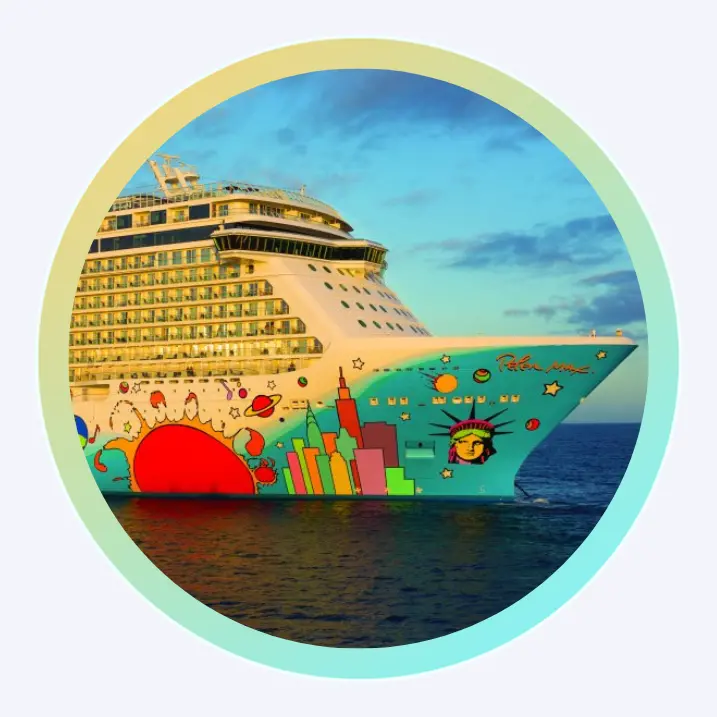 Putting You First
ATOL Protected Cruises
As part of Travel Counsellors, we offer peace of mind and are ATOL protected. Established back in 1994, we're now one of the UK's largest independent travel companies. Our mission is to bring you exceptional customer service & unbeatable value for money.
Plus, we're always here to help – our 24 hour duty office means you can always get in touch with us no matter what time of day or night it is. It's good to know you're in safe hands when you cruise with us.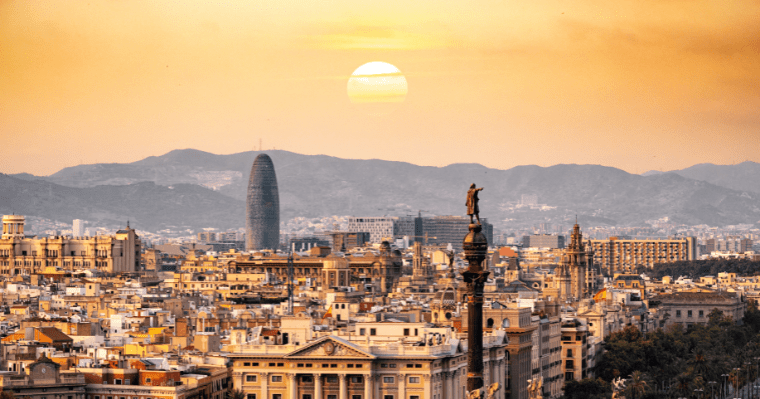 Amazing Destinations
Get ready to embark on an incredible adventure to some of the world's most captivating destinations. With Norwegian Cruise Line, you can explore the stunning fjords of Norway, experience the vibrant culture of the Caribbean, or soak up the sun on their private island paradise, Great Stirrup Cay when you sail on Norwegian Jade. Take the Norwegian Dawn and explore Asia, Norwegian Encore to discover the wonders of Alaska or Norwegian Sun down under to Australia and New Zealand.
Sail Around The Mediterranean
Indulge in the beauty of the Mediterranean as you cruise along its picturesque coastlines. Immerse yourself in the rich history and culture of destinations such as Barcelona, Rome, and Athens, and create memories that will last a lifetime. Set sail onboard Norwegian Joy or Norwegian Getaway in 2024 around the Mediterranean and Greek isles.
Take A Perfect Cruise Around The Caribbean
Escape to a tropical paradise with our Caribbean cruises. Relax on pristine white-sand beaches, snorkel in crystal-clear waters, and discover the vibrant island life. On a Caribbean itinerary, you'll experience the ultimate getaway. Ships such as the Norwegian Jewel and Norwegian Pearl sail the crystal-blue waters of the Caribbean.
Great Stirrup Cay – NCL's Private Island Paradise
Discover Great Stirrup Cay, an exclusive private island in the Bahamas. This tropical oasis offers breath-taking beaches, thrilling water sports, and delicious cuisine. It's the perfect place to unwind and enjoy a day in paradise.
Where Can I Find NCL Cruise Deals?
Cruise offers
Looking for the best deals on Norwegian Cruise Line cruises? Look no further. We offer unbeatable prices and exclusive offers. Book your 2023, 2024 or 2025 dream cruise today and embark on a journey of a lifetime at a price that suits your budget.
Experience NCL for yourself.
What's There For Kids To Do?
They haven't forgotten about your little cruisers. With dedicated kids clubs, thrilling waterslides, interactive game shows, and a variety of engaging activities, kids of all ages will have the time of their lives on a Norwegian Cruise Line holiday. Some ships even have go-karting, bowling, Aqua Parks and laser games.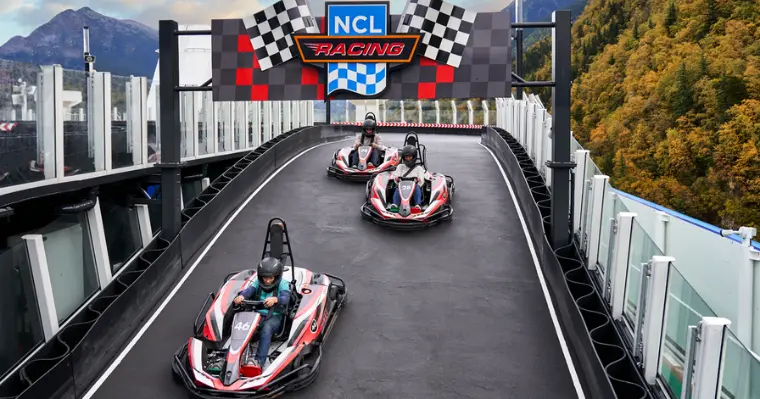 Read Our NCL Blogs & Guides
Our Cruise Gurus have put together some cool guides to help you have the best voyage ever.
Everything You Need To Know About NCL Free At Sea Package Planning a cruise holiday with Norwegian Cruise Line (NCL) and wondering if you should add the Free at Sea package?  From drink packages to speciality dining and much more, there's something for everyone. Want to know about Norwegian's Free at Sea and how it…
How Do I Find The Best Norwegian Cruise Line Cruise Deals?
Trusted Travel Partner
Look no further for the best Norwegian cruise deals. We offer exclusive discounts and perks for your 2023, 2024 & 2025 cruise holidays. With our 5-star Trustpilot reviews, you can trust that your experience will be nothing short of amazing.
Why Should I Book My Norwegian Cruise Line Cruise With You?
When you book your Norwegian Cruise Line cruise with us, you can expect exceptional service, unbeatable prices, and exclusive perks. Our team of cruise experts is here to help you every step of the way when you book a cruise with Rock The Boat.
Which is the best way for you to contact us?
Get in touch
Call Me Please