A Little Bit About Rock The Boat
If you're anything like us, you love a good cruise. There's something about being on the open sea that just makes you feel free. And what's better than cruising to some of the most beautiful destinations in the world? Not much, we say!
But with so many cruise lines and destinations to choose from, how do you know which one is perfect for you? That's where your cruise expert comes in!
Are you new to cruising?
First Time Cruise Help
If it's your first time cruising, it can all seem overwhelming and confusing. That's why we offer a First Time Cruise Help Service at Rock the Boat Travel Agency.
The best place to start is by talking with one of our team members. It all starts with you – finding out what you like and just as important, what you don't like. Coupled with our cruise know-how, we'll suggest the perfect first time cruise for you. Request a call with one of our team.
Cruise Line Experts
At Rock the Boat, we're passionate about helping our customers find the perfect cruise for them. Our seasoned cruise experts have extensive knowledge of all the different cruise lines, ports of call and destinations around the world, meaning they can help you select an itinerary that suits your individual needs and budget.
In addition, you can book one of our cruise and stay packages that let you combine a great cruise with an exciting stay in your chosen destination. This means you can spend a few days at your chosen destination before or after your cruise! Whether it's exploring the vibrant cityscapes or soaking up some sun on the beach, our Cruise Experts will make sure you get to enjoy all that your destination has to offer.
ATOL Protected Cruises
Putting You First
As part of Travel Counsellors, we offer peace of mind and are ATOL protected. Established back in 1994, we're now one of the UK's largest independent travel companies. Our mission is to bring you exceptional customer service & unbeatable value for money.
Plus, we're always here to help – our 24 hour duty office means you can always get in touch with us no matter what time of day or night it is. It's good to know you're in safe hands when you cruise with us.
Award Winning Cruise Experts
It's good to know and trust who you're booking your cruise with. You might think you're saving money by booking with a lower-quality website, but it'll cost you in the long run.
We are very grateful to have such amazing customers that always leave us positive feedback. In fact, 96% of our customers said they would recommend Travel Counsellors to a friend and we're rated 5 stars on Trustpilot. We've even won many awards because of them, like being recognised as "Best National Retailer" at the British Travel Awards. And if that wasn't enough, we topped the Martin Lewis, Money Saving Expert poll of best travel firms during Covid in dealing with refunds…twice!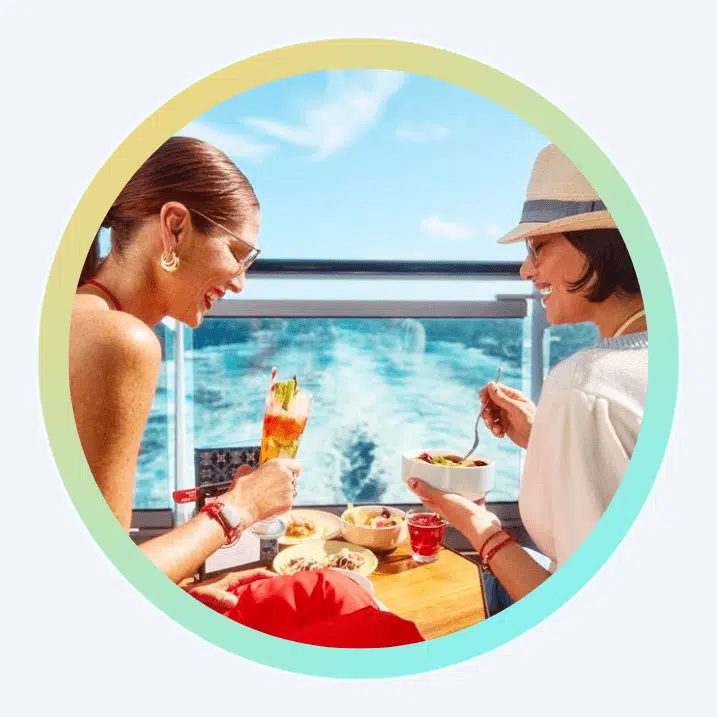 Adult-only cruising
For the young and young at heart. Enjoy Michelin star chef-curated menus, amazing destinations or just relax by the pool.
Freestyle cruising
Cruise at your own pace to some of the world's best destinations. One of the best family-friendly cruise lines.
Get Ready To Rock The Boat!
So if you are looking for the perfect cruise and need some expert advice, look no further than Rock the Boat! We'll help you find exactly what you're looking for to make sure your cruise holiday dreams become reality. Get ready to Rock The Boat!