Cruises From Port Canaveral, FL – Your Ultimate Cruise Experience
Ahoy there! Ready to hop on board and set sail for an epic adventure from Port Canaveral? Prepare to embark on an extraordinary expedition with the Cruise Line Gurus, where every second is crafted to surpass your wildest dreams. Let's raise anchor and make some unforgettable memories!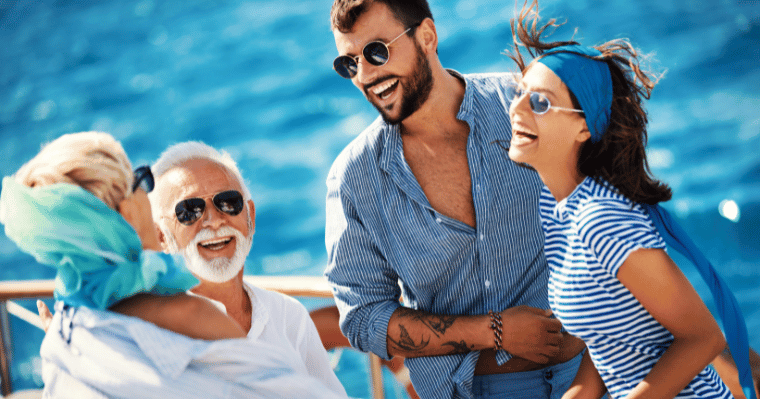 Where Are The Destinations I Can Visit From Port Canaveral?
Port Canaveral Cruises sail to some amazing destinations such as Mexico, Nassau, Jamaica, Grand Cayman and even private islands too!
Imagine the sun-kissed beaches, crystal-clear waters, and the gentle sea breeze as you explore the mesmerising Bahamas on a stunning cruise departing from Port Canaveral. This magical destination offers a perfect blend of relaxation and adventure.
Sail To Private Islands In The Bahamas
Some of the cruise lines even have their own private islands. Visitors to Disney Castaway Cay are in for a real treat with an island that's basically a swanky theme park for families. You won't run out of things to do, with ample beaches, sparkling lagoons teeming with adorable ocean critters, entertaining water play zones, picturesque strolls, and BBQ areas dishing out complimentary grub.
Welcome to Great Stirrup Cay, where only the chosen few from Norwegian Cruise Line are privileged enough to tread. Sink your toes into the pristine white beaches and indulge in the myriad of activities that this heavenly oasis has to offer. Dive into the crystal clear waters and rub elbows (or fins) with the majestic sea turtles and vibrant sea creatures. Glide along the shore like a tranquil water deity in a kayak, or get your adrenaline fix by soaring through the air on a zipline. Build your own mouth-watering taco at the Abaco Taco joint and pair it with a cool, refreshing beverage. Embrace the freedom to do it all, or nothing at all.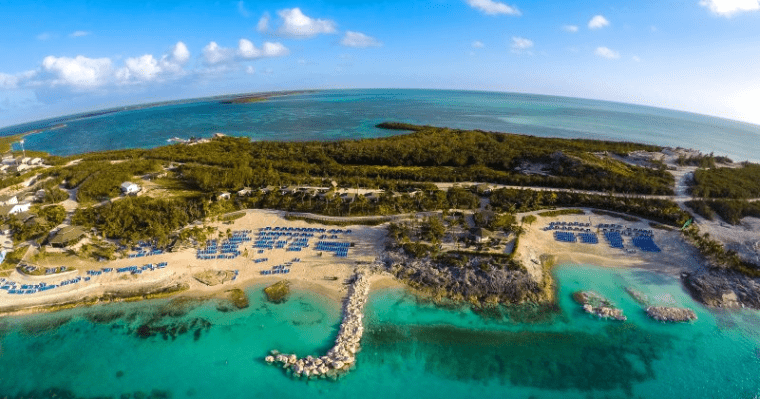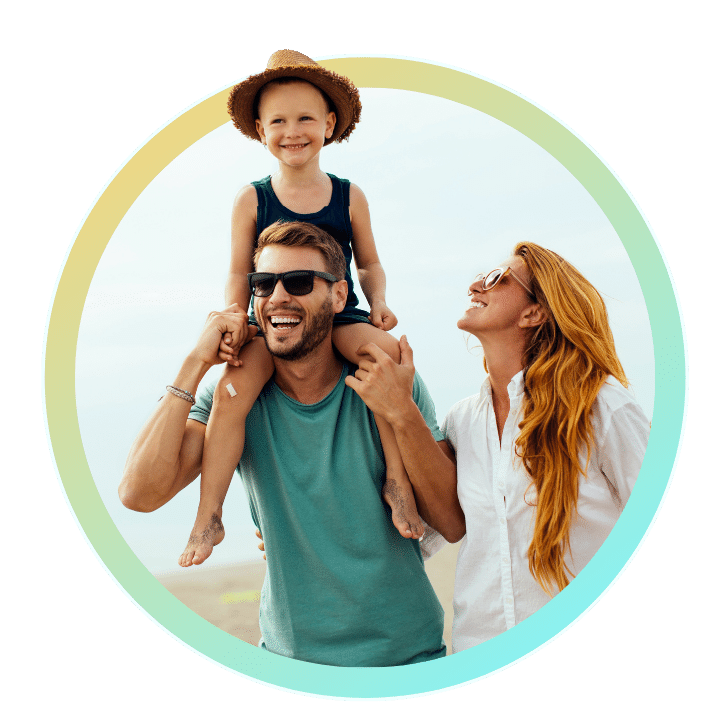 Peace Of Mind
Relax on your Orlando cruise
As part of Travel Counsellors, we offer peace of mind and are ATOL protected. Established back in 1994, we're now one of the UK's largest independent travel companies. Our mission is to bring you exceptional customer service & unbeatable value for money.
Plus, we're always here to help – our 24 hour duty office means you can always get in touch with us no matter what time of day or night it is. It's good to know you're in safe hands when you cruise with us.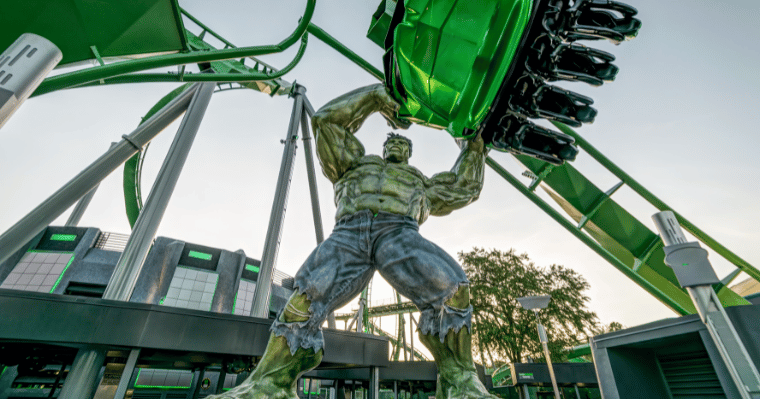 Combining a Cruise from Port Canaveral with an Orlando Holiday
Taking a cruise from Port Canaveral is amazing way to combine a thrilling Orlando holiday with the relaxation of a cruise holiday. Embrace the magic of the theme parks in Orlando, attractions, and endless entertainment for a holiday of a lifetime. Port Canaveral is the closest cruise terminal at under an hour away from Orlando. Speak with our Orlando Gurus about your Walt Disney World holiday with a Caribbean Cruise.
Where is Port Canaveral located and what are the nearby attractions?
Orlando isn't just about theme parks, Port Canaveral also a coastal gem with tons of cool stuff to do. Start your day by catching the sunrise at Canaveral National Seashore or Cocoa Beach, then grab some brekkie at a cute café in Historic Cocoa Village.
Keep an eye out for gators as you speed through the St. John River marshlands on a thrilling airboat ride. Or head to the top of Exploration Tower for killer views of Port Canaveral. And definitely swing by the Kennedy Space Center Visitor Complex in Port Canaveral to geek out about space travel and check out the Space Shuttle Atlantis and the Saturn V moon rocket.
Trust us, Orlando has way more to offer than just roller coasters.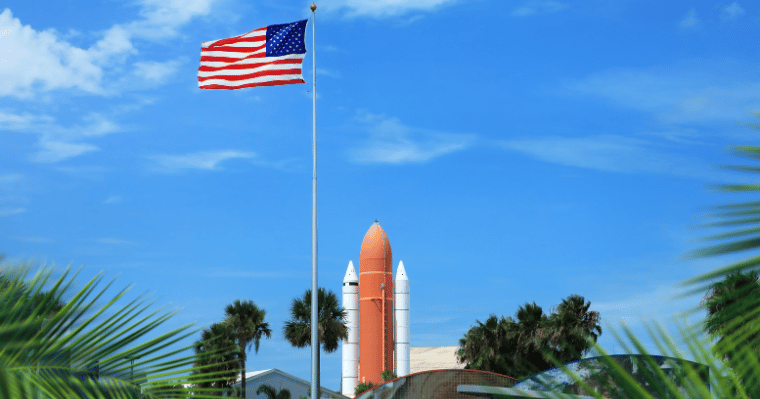 Which Cruise Lines Sail From Port Canaveral?
Some of the world's biggest cruise lines sail from Port Canaveral, Florida. Get away and relax in the sun on your next cruise. Check out some of our favourites.
Indulge in Carnival Cruise Line's Exciting Itinerary
Rediscover the joy of discovery as you indulge in Carnival Cruise Line's exciting and diverse itinerary. Immerse yourself in thrilling entertainment, delectable cuisine, and an array of activities that promise an exceptional cruise experience.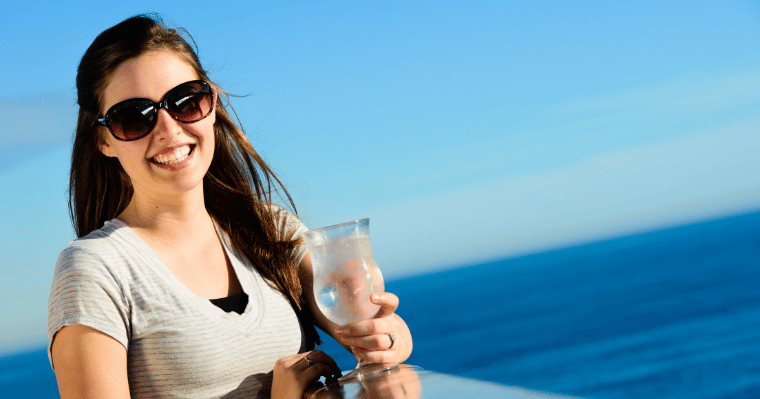 Carnival Liberty
Carnival Liberty is one of the top choices for short cruises, offering a perfect getaway for those who want to relax, have fun, and indulge in fantastic dining options. This beautiful cruise ship is known for its vibrant atmosphere and exciting activities that cater to passengers of all ages.
One of the highlights of Carnival Liberty is its impressive selection of restaurants. Whether you are craving a juicy steak, fresh seafood, or international cuisine, you will find it all on board. From casual buffets to elegant restaurants, there is something to satisfy every palate. Plus, with a variety of bars and lounges, you can enjoy a signature cocktail or a refreshing drink while taking in the stunning ocean views.
When it comes to entertainment, Carnival Liberty offers a wide range of activities to keep you entertained throughout your cruise. Enjoy live music, comedy shows, Broadway-style performances, and even late-night parties. There are also plenty of onboard activities such as waterslides, sports courts, and a state-of-the-art fitness centre. And for those seeking relaxation, indulge in a rejuvenating spa treatment or soak up the sun by the pool.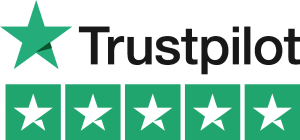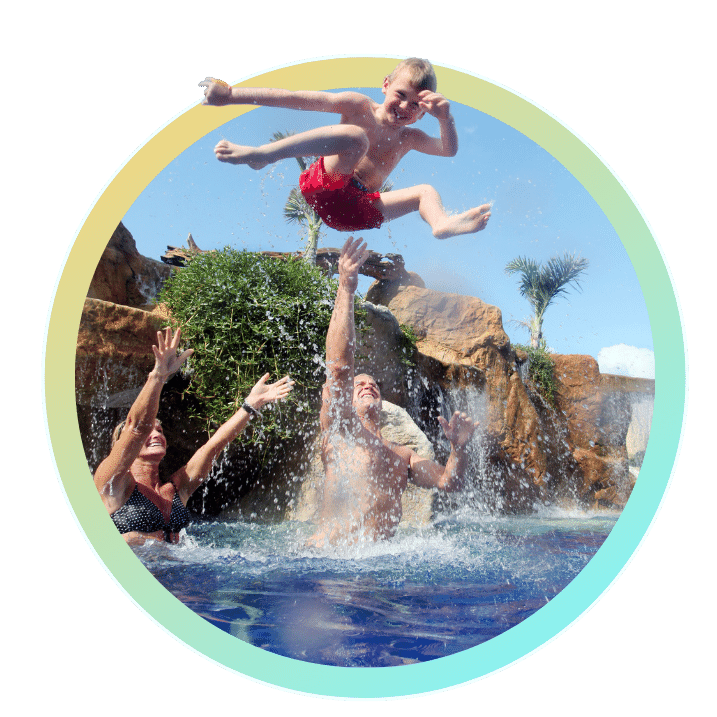 [icon name="circle-question"] Have A Question? Just Ask
Florida holidays made easy
Have you ever asked a group of friends or on Facebook for some advice? If you're like most people, you probably had tons of replies, all with different and conflicting advice. What may be the golden nugget for someone else may not be your pot of gold. Fear not, for your very own Orlando Guru has arrived to save the day.
Your Guru already knows about you and your trip so can give personalised help that's right for you.
Royal Caribbean – Unmatched Luxury and Adventure at Sea
Get ready to amp up your weekend game. Jump on a quick cruise from Port Canaveral, FL for an epic dose of adventure, packed with nonstop fun both on the ship and at Perfect Day at CocoCay. Royal Caribbean's exclusive island destination has endless ways to chill out or kick things up a notch with some adrenaline-pumping activities. The options are limitless, and a weekend you'll never forget is a sure thing.
Fancy staying a bit longer? Get ready to send it into overdrive with a six to eight-night Royal Caribbean cruise setting sail from Port Canaveral. The most amazing ships on the planet launch from the Space Coast and head to the stunning western Caribbean shores. Immerse yourself in the Maya culture along the Mexican coastline. Indulge in some flavourful delicacies in the Dominican Republic. And experience exclusive destinations in Labadee, Haiti or Perfect Day at CocoCay in The Bahamas. Get ready for memories that will take you to the next level.
Utopia Of The Seas
Get ready to go all out – from taking a thrilling ride down the longest Ultimate Abyss℠ slide to tearing up the dance floor in the trendiest clubs and lounges on the ship. Indulge in a brand new restaurant experience that will take your taste buds on a culinary journey around the world. And top it all off with a relaxing day at the resort-style pool deck for the ultimate weekend getaway.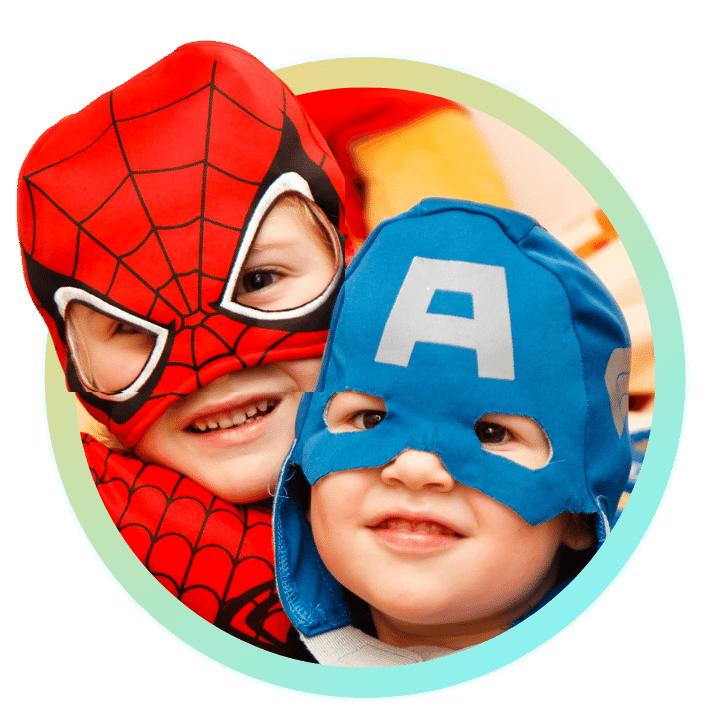 [icon name="hand-fist"] 24/7 Holiday Help
Peace of mind
How would you feel if your flight was cancelled? If you've booked your own flights, pretty worried I'd imagine. The good news is if you're a smart traveller and booked with us, don't worry!
Having a 24/7 duty office for your cruise is great because it means you can get help at any time. Whether you have an emergency or need help, there will always be someone available to assist you. It ensures you have support and can enjoy your holiday without worries, no matter the time of day.
Wonder Of The Seas
Get ready to embark on the Wonder of the Seas® and dive into non-stop family fun in Orlando! Whether you're tackling the slideable, climbable, underwater PlayScape℠ or showing off your surfing skills on the ever-popular FlowRider® surf simulator, there's endless excitement waiting for you. And if you're feeling daring, take a peek into the darkness from the edge of the Ultimate Abyss℠ before free-falling down the tallest slide at sea. This ship is packed with thrills for all ages!
Allure Of The Seas
Ditch the ordinary for something daring. Allure of the Seas® delivers excitement on a grand scale for a quick getaway. Get your heart pumping with a zip line and conquer the waves on the FlowRider® surf simulator. Indulge in delectable Italian cuisine at Giovanni's Table and be mesmerized by gravity-defying performances at the AquaTheater. And if you need to unwind, the adults-only Solarium is the perfect place to relax and recharge.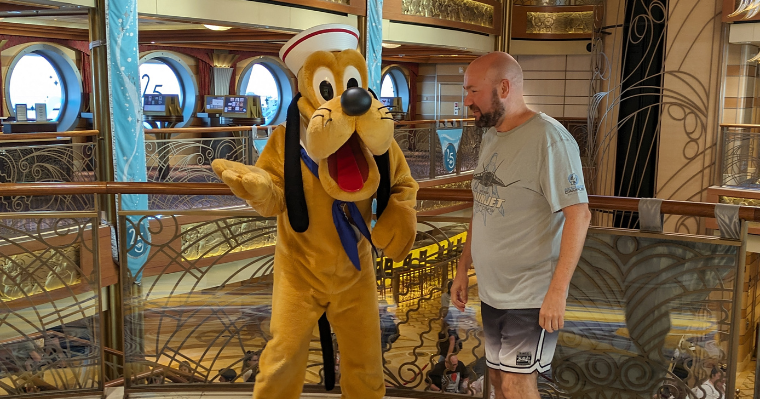 Discovering the Magic of Disney Cruise Line
Step into a world where new adventures meet with new pals. Where fairy tales come to life and relaxation goes hand in hand with Disney delight. The enchantment isn't just one thing, it's the whole package of your holiday dreams coming true. It's where kicking back meets having a blast, where you can let your imagination run wild while you escape, where you can dine like royalty while being swept away by captivating stories, and where you can embrace your destiny alongside your favourite heroes. It's where your wildest dreams finally become reality…and it's all waiting for you Where Magic Meets the Sea.
Disney Castaway Cay Private Island
Guests at Disney Castaway Cay will discover an island that's a luxury playground for families. There are tons of great things to do, like huge beaches, crystal-clear lagoons full of friendly sea creatures, fun water play areas, scenic walks, BBQ spots with free food, 2 shops with cool Disney stuff, free tram rides all over the island, and so much more. It's all included in the price.
And keep your eyes peeled for all your favourite characters – they might just pop up when you least expect it!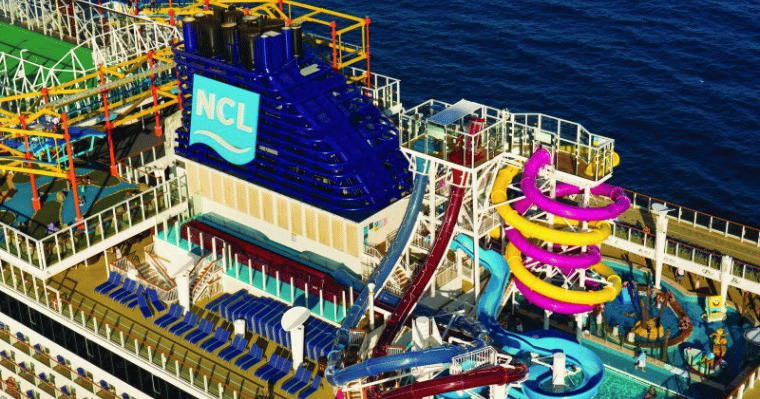 Freestyle Cruising With Norwegian Cruise Lines
Get ready for heart-pounding go kart races, exhilarating Aqua Parks, intense laser tag battles, and thrilling high-rope adventures to keep you on the edge of your seat. And when the sun goes down, prepare yourself for Broadway-worthy shows and epic parties that will leave you awe-struck. Whether you're traveling alone, with your significant other, or with the entire family, your time on board with Norwegian Cruise Line will be absolutely phenomenal.
And let's not forget about the plethora of dining options that will blow your taste buds away, incredible pool decks that will make you feel like royalty, and luxurious spas that will treat you like a VIP. It's safe to say that bidding farewell to your NCL cruise will be the toughest thing you'll ever have to do. But wait, there's more! With NCL's Free at Sea option, you'll be treated to an array of unbelievable perks, including top-notch beverages and unforgettable specialty dining experiences. It doesn't get any better than this, folks!
Cruise from Orlando Port Canaveral to amazing destinations such as Great Stirrup Cay, Cozumel Mexico, Jamaica, Nassau, St. Thomas and Grand Cayman.
Which is the best way for you to contact us?
Get in touch
Call Me Please