9 Questions First Time Cruisers (Usually) Forget To Ask
Setting sail on your first cruise can be a daunting experience, with plenty of questions you may not even know to ask. To make sure no detail is missed, our cruise team have complied a list of the 9 questions that often surprise first-time cruisers, but come easily to more experienced seafarers.
1: Can you drink the water on a cruise ship?
Ok let's start with a basic question that a lot of first time cruisers ask. Tap water onboard cruise ships is a safe and drinkable option; it's available from the sink in your cabin or the buffet dispensers. And don't forget – you can request ice from your waiter or cabin steward if you prefer a cold beverage. Though many cruisers are perfectly happy with the onboard desalinated water, some may not like its taste, just as some people at home are not fond of tap water.
In this case, bottled water is a good option – still or sparkling. Cruise ships usually carry plenty of bottles, but unless you have an all-inclusive beverage policy or drinks package, you'll need to pay extra for them. The price per bottle differs depending on the brand with generic ones being considerably cheaper than high-end ones.
Personally, I take the little Robinsons Mini squash to add some flavour (Summer Fruits being my favourite flavour).
2: Do I really need to get all dressed up every night?
Many first time cruisers think they need to do their best "penguin" impression every night. Cruise lines have become more relaxed about their dress codes over the years, giving passengers the freedom to dress up or down for any evening activities. While some cruise lines maintain a stricter dress code with formal nights and no jeans allowed in the main dining room, others like Norwegian Cruise Line don't require a specific type of attire.
You'll usually find one or more casual dinner options, but if you're looking to sample premium dishes like lobster then you'll need to adhere to the dress code. Ultimately, it's up to you whether you feel comfortable wearing jeans to your evening show while other passengers are dressed in their best attire. Some high-end cruise lines may even enforce a mandatory dress code for all public areas after 6 pm, so forgoing trousers and a nice top could mean missing out on all night-time entertainment. Our cruise experts will be able to help you with any dress codes you need to know about.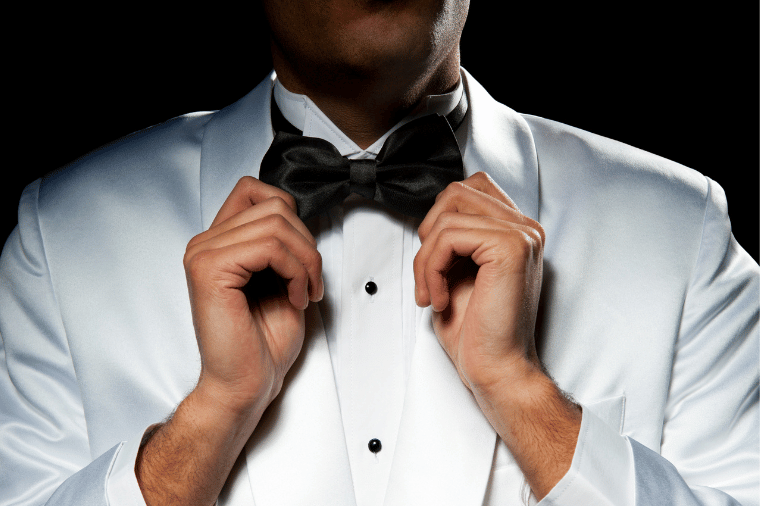 3: What do I do with my cruise card?
Having your cruise card with you at all times is essential, but carrying a purse or wallet around the ship isn't always convenient. Fortunately, there are several ways to make sure you don't lose your card. Tucking it in your pocket is usually the easiest way of keeping track of it, while wearing it on a lanyard is great for kids (and adults too). Some people opt to carry the card in a small bag or clutch, so they don't need to worry about losing it. Higher-end cruise lines may even provide two-pocket mini-wallets to fit their cards and maps.
I usually find somewhere in the cabin to leave my cruise card so I don't forget it or have to search high and low when heading out.
Virgin Voyages has done away with cruise cards and replaced them "The Band". It's a cool bracelet that's your cabin key and also allows you to charge things like drinks and tattoos back to your cabin. Other cruise lines are also introducing wearable tech too.
4: Do I need a balcony?
Personally, I love an inside cabin. Other than the price difference, I don't want to be woken up at 5am when the sunrises. Being in an indoor cabin means I can sleep for as long as I like.
Of course, if you like the idea of relaxing on your balcony watching the world sail past, a balcony is a lovely place to relax and unwind. It can also depend on where you're cruising too.
Just don't feel that you "have to" have a balcony cabin.
5: How do I keep in touch with my fellow cruisers?
A very 21st century problem. Trying to find friends or family on a cruise ship without the ability to use mobile phones can seem like an impossible task.
Fortunately, there are several solutions. If your cruise line offers free internet, purchasable plans or even an app for onboard texting, you'll be able to use the ship's Wi-Fi to help locate your companions. But maybe don't waste your internet minutes arranging a time to meet at the bar.
If you don't have a WiFi package (or don't want to waste it), more traditional methods must come into play – such as setting meeting times and places in advance so that everyone knows where to go if they get separated later in the day. Just like we did back before WhatsApp! Some cruise lines such as Virgin Voyages have chat features in their apps and also offer free WiFi too.
You can also write messages on whiteboards outside your cabin door or on notepads in your room. Additionally, some families opt for walkie-talkies but unfortunately, their signal does not always work properly inside a cruise ship.
6: Do I need to bring towels onboard a cruise ship?
This one does get asked quite a bit by first time cruisers. Even a basic hotel on land will provide towels, so your 2 week voyage around the Caribbean will too.
But what if you want to take a towel to the beach? Will you be strip-searched as you leave the ship?
Cruise ships offer towels for cabin use and also make towels available for their guests to take with them when they go exploring by the pool or on shore excursions. However, you have to be responsible in keeping track of your towel as some cruise ships may charge for a lost one. The best way to avoid any unwanted charges is to always have one towel per person in your party. If you need more, you can trade your wet towel with fresh ones at the pool deck or with your stateroom attendant. Just remember to bring it back after your day at the beach.
If you're stopping at one of the cruise lines own private islands such as Disney's Castaway Cay, NCL's Great Stirrup Cay or Royal Caribbean's Perfect Day, they'll have towels ready and waiting for you.
7: Is there somewhere I can wash my clothes?
Even though you're meant to be on holiday without any of the household chores, you may still want to get a favourite shirt or dress washed (we won't how it got dirty).
Most cruise lines offer laundry services for a fee so that you don't have to worry about overpacking. You can give your dirty clothes and order form to the room steward, who will return them laundered and neatly folded.
But if you're looking for an even cheaper option, some ships offer self-service launderettes where you can wash and dry your clothes at a fraction of the cost. This is a great way to save money and space, although doing your own laundry may take time away from your cruise holiday.
You can also rinse your clothes in your cabin. Cruise ships usually have some kind of clothesline for this purpose, even if you have to move the half-dry items when you want to have a shower. To save time and money, plan ahead by packing items that can be worn multiple times. By doing your washing onboard, it always means you can travel a little lighter too.
8: I'm a big eater, can I have more please sir?
There's no need to do your best Oliver impression. On a cruise ship, you can have as much as you want.
Get creative with your meals. Try ordering two main courses, or half portions as starters, and mix different dishes together. The wait staff will usually be happy to oblige if it's within reason. However, be mindful of waste and only order what you can reasonably finish. It's fine to taste a few different dishes but don't go overboard or order too many starters that you only take a bite out of each.
Lamb for the table? Don't mind if we do!
9: Do I need to go ashore when we're in a port?
Of course not. It's your holiday. For many first-time cruisers, the ports are more important than the ship itself. But that doesn't mean you have to go ashore at every port. If it's somewhere you've been before (or just don't fancy), it's a good chance to explore the ship when it's quieter.
Many seasoned cruisers choose the ship over the ports as they like to stay onboard and maybe relax by the pool or have a spa day.
Bonus Question: Do I need worry about icebergs on a cruise?
Seriously, we've been asked this questions before. Things have changed a little bit since Jack & Rose set sail on the Titanic. Using the latest technology, cruise ships can easily avoid icebergs so no need to wonder if you can all fit onto a floating door.