Get Exclusive Deals and Discounts on Cruises For Gloucestershire LEA
Rock The Boat is the go-to cruise travel agents for blue light card holders. Offering exclusive deals and discounts to Gloucestershire LEA, Rock The Boat works with some of the best cruise lines in the world.
Escape to tropical destinations and explore some of the world's most beautiful destinations with well-deserved discounts from Rock The Boat. Choose from an array of exciting cruises, including luxurious Caribbean cruises, Asian adventures and family-friendly Mediterranean trips.
How do I get my LEA cruise discount?
We try and make everything as easy as possible for you (we know you're busy!). Firstly, check the list of employers below. If you've already found a cruise and want to apply a discount, speak to one of our cruise team. If you need help finding a cruise, our team of cruise experts are here to help you.
Isn't it difficult and more expensive to book with a travel agent?
Absolutely not. With Rock The Boat, you'll get the best deals available and professional customer service to make your booking as stress-free as possible. We strive to provide blue light card holders with unbeatable discounts on a variety of cruise packages so you can enjoy the perfect holiday without breaking the bank.
Plus, having your own cruise expert take care of all the little things saves you time as well as money – double bubble. Have a question, just as your personal expert. No need to trawl though the internet or spend hours on hold.
Is a cruise for me?
Good question. Cruising is a great way to reward the hard-working personnel in the Gloucestershire LEA. It's an idyllic holiday that combines luxurious amenities with exciting destinations – the perfect recipe for relaxation! Whether you're lounging back on a cruise ship deck or exploring new cities, there is something for everyone and all your desires can be catered to. Plus, you get to explore multiple destinations in one cruise while still enjoying cruise-exclusive perks like pools, restaurants and shows, which make cruising a great choice when it comes to winding down after a long day of service. Crank up the vacation vibes and cruise away!
Check out our range of guides to help you with your first cruise
Who is eligible for cruise discounts and offers?
Whether you're working on the frontline or in the back office, you can save on your next cruise when you book with Rock The Boat. If you're employed or volunteer for any of the services below, we'd like to thank you for your support and dedication and make sure you have an amazing holiday.
Do you work for any of the following?
Any public school within Gloucestershire
Any private school within Gloucestershire
Any higher education centre within Gloucestershire
Any centre offering education within Gloucestershire
What proof of employment do I need?
It varies depending on where you're employed and if you're retired too. The easiest way is to speak with one of the team who can help you.
Can I still get a discount if I'm retired?
Definitely, you're still eligible for a cruise discount.
Can I use a Future Cruise Credit (FCC)?
99% of the time you can use your Future Cruise Credit with us. Very rarely, you'll only be able to use it directly with the cruise line. Speak with one of our cruise experts and they'll check for you.
How much can I save on my cruise with my Gloucestershire LEA Discount?
You'll be amazed at how much you can save when booking with Rock The Boat. Discounts and offers vary between cruise lines, ships and packages. The easiest way is to speak with one of our cruise team who'll be very to help you. They'll customise a cruise package that's just right for you.
To give you a few examples of how much you can save, recently a couple saving over £170 with Virgin Voyages, a family of 4 saving £128 with Royal Caribbean and over £210 with Norwegian Cruise Line.
You can use your LEA cruise discount of a range of cruise lines including Norwegian, Royal Caribbean, MSC, P&O Cruises, Cunard, Saga, Celebrity, Princess, Disney Cruise Line and more. Speak to one of our team to find out more.
Can I share my cruise discount with anyone else?
Yes! As long as you're going, you can use your discount on up to 5 cabins. Bring your friends and family and they'll share your Blue Light cruise discount too Don't worry, you don't have to pay for them! They'll have their own login to pay towards their trip without you having to do anything. Our team of cruise experts make it super easy for you and your fellow sailors.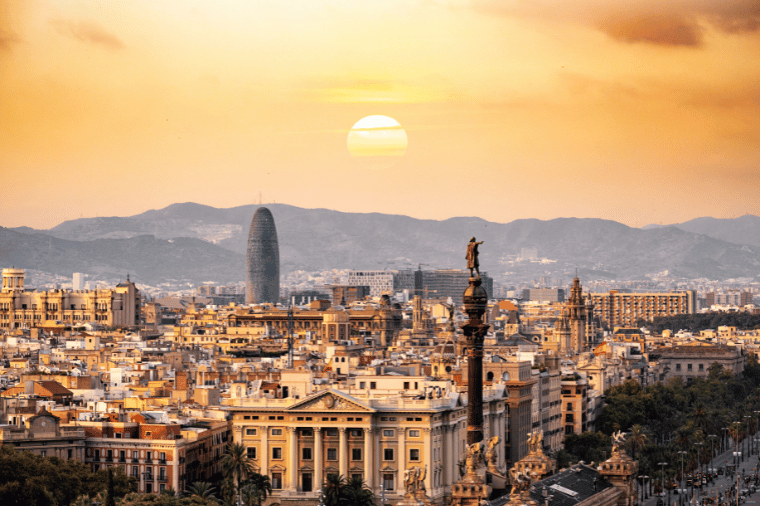 Can I book flights, transfers, hotels and car parking too?
Of course, we're a full-service travel agency and can help you with every part of your trip. If you're booking a package with flights, you'll have ATOL protection and cruise connection insurance included too.
Who are Rock The Boat?
We've helped thousands of people save money on their holiday and we want to help you too! Our highly rated cruise team provide first-class customer service and expertise when it comes to booking a blue light card discount cruise.
Founded back in 1994, Travel Counsellors is one of the most respected names in the travel industry. Your holiday and money are 100% safe with our independent Financial Trust and ATOL bond offers protection on every single part of your booking. Plus, we're rated an impressive 5 stars on Trustpilot too.
Be informed about the safest and most flexible travel options in uncertain times — we've been named moneySavingExpert's number one travel company for customer protection during COVID-19, and have been rated green for covid flexibility on the Which? holiday checker.
That's enough about us, let's talk about you and your cruise.