P&O Cruise New Drinks Packages Guide
So, you're ready to set sail on a P&O Cruise and now comes the tough decision: to drink package or not to drink package? It's a conundrum, I know. There's 4 packages to choose from. But fear not, my thirsty friend, because we're here to walk you through the various options available on P&O Cruises and help you keep those precious pounds in your wallet. Bottoms up, let's get started!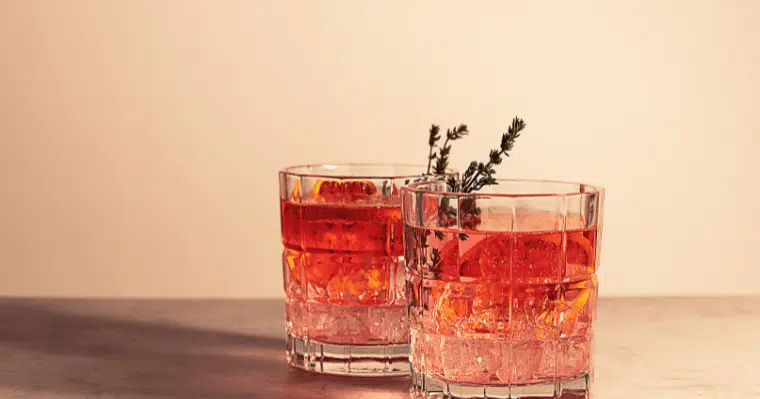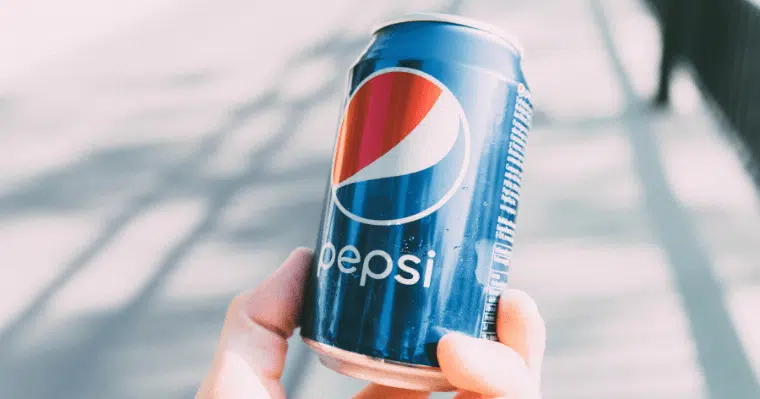 Refresh Drinks Package: Perfect for Kids and Adults
The Refresh Drinks Package is the most basic option offered by P&O Cruises, priced at just £10.95 per day. While it is primarily aimed at children, it is important to note that adults can also purchase this package and enjoy its offerings. This package includes a wide selection of soft drinks at the bar, making it suitable for individuals of all ages who prefer to stick to non-alcoholic drinks.
When it comes to refreshments, there's a great range of soft drinks. This package offers an impressive array of thirst-quenching options, ensuring that our guests always have something enjoyable to sip on. From classic favourites to unique flavours, this package has it all. For just £10.95 a day, the Refresh Drinks Package from P&O Cruises is the no-frills option for all your beverage needs. While it may be targeted towards the kiddos, adults can totally get in on the action too. With a wide variety of non-alcoholic drinks, this package is perfect for anyone who wants to stay on the sober side of the bar.
Whether you're a fan of fizzy drinks, fruit juices, or refreshing squash, this package has something for everyone. So, what drink are included?
Lemonade: A timeless classic that never fails to refresh, our lemonade is tangy and sweet, perfect for quenching your thirst on a hot summer's day.
Pepsi: The Refresh package includes good ol' Pepsi. With its iconic taste, it's a crowd-pleaser for sure.
Diet Pepsi: Watching your sugar intake? No worries! We've got you covered with our Diet Pepsi option, so you can enjoy the same great taste without the guilt.
Pepsi Max: Need a little extra kick? The Refresh package also features Pepsi Max
Orange Juice: Orange juice is a beloved classic that's bursting with natural goodness. Start your day off right with a glass of Vitamin C-packed goodness.
Apple Juice: If you prefer something slightly sweeter, our apple juice is the way to go. Made from the finest apples, it's a crisp and delightful treat for your taste buds.
Pineapple Juice: Transport yourself to a tropical paradise with our pineapple juice, which perfectly captures the exotic and refreshing essence of this tropical fruit.
Squash: fruity and flavour-packed drinks you can enjoy all day
Whether you're a parent looking to keep your kids hydrated and happy or an adult who simply prefers non-alcoholic beverages, the Refresh package is an excellent choice. Priced affordably, it offers a wide range of options that are sure to please even the most discerning palates. If you're a parent trying to avoid meltdowns or just someone who's not into boozy drinks, the Refresh package is the way to go. It won't break the bank and has something for everyone, even the pickiest of taste buds.
As long as you're having 3 or 4 glasses of Pepsi each day, it's cheaper than if you pay for your drinks as you go.
Get a complimentary package when an adult has purchased a classic or deluxe package.
If you're 17 or under and staying in the same cabin as a grown-up who has bought a Classic or Deluxe drinks package, then congrats – you've just bagged yourself a free Refresh package at no extra cost. Time to get your sip on!
Are you new to cruising?
First Time Cruise Help
If it's your first time cruising, it can all seem overwhelming and confusing. That's why we offer a First Time Cruise Help Service at Rock the Boat Travel Agency.
The best place to start is by talking with one of our team members. It all starts with you – finding out what you like and just as important, what you don't like. Coupled with our cruise know-how, we'll suggest the perfect first time cruise for you. Request a call with one of our team.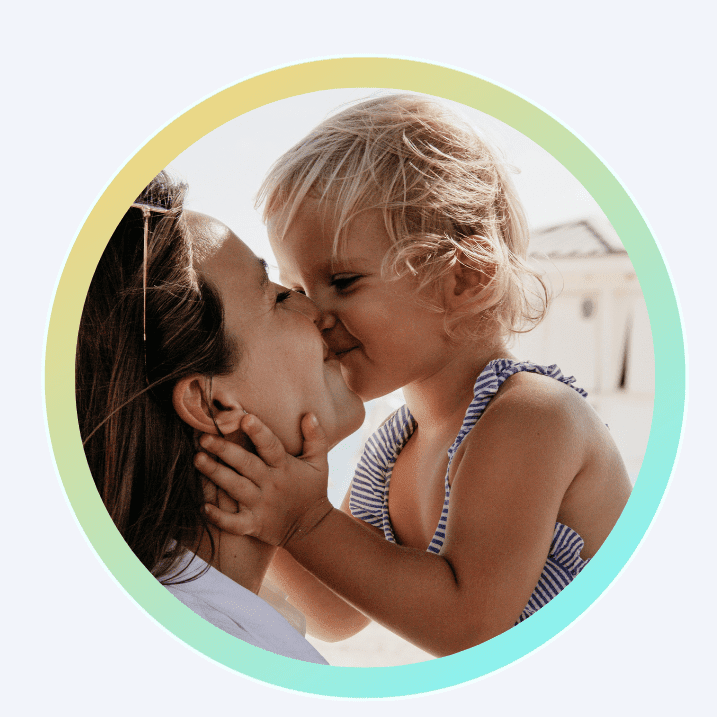 Alcohol-Free Drinks Package: More Variety for Non-Drinkers
If you're someone who prefers non-alcoholic options when it comes to beverages, then the Alcohol-Free drinks package is definitely something you should consider. Priced at £24.95 per day, included in the drinks package is a wide range of non-alcoholic drinks that cater to all tastes and preferences. Whether you're a fan of hot beverages like coffee or hot chocolate, or you prefer cold drinks like water or mixer drinks, this package has it all. And that's not all – it even includes non-alcoholic beer, cider, wine, spirits, and cocktails. With such a vast selection, you'll never run out of options to satisfy your thirst.
If you're someone who prefers to keep it sophisticated with mocktails and non-alcoholic choices, then this exactly what you need. For just £24.95 a day, you'll have access to a wide range of booze-free drinks for every preference. Whether you fancy a hot beverage like coffee or hot chocolate, or you prefer a cold drink like water or mixer, this deal has got you covered. And that's not all – it even includes non-alcoholic beer, cider, wine, spirits, and cocktails. With such a variety of options to satisfy your thirst, you'll never be left high and dry. This package includes the same selection as the Refresh package including Pepsi and Orange Juice.
Imagine starting your day with a freshly brewed cup of coffee or a comforting mug of hot chocolate. This package allows you to kick-start your mornings with lots of drinks from Costa. Whether you're a fan of a strong espresso, a creamy cappuccino, or a rich and decadent hot chocolate topped with marshmallows, you can indulge in these delightful treats to awaken your senses and get ready for the day ahead.
Throughout the day, the non-alcoholic drinks package keeps you hydrated with a continuous supply of water. Staying hydrated is important for your overall well-being, and having easy access to water ensures you can quench your thirst whenever needed. Additionally, the package includes mixer drinks, which means you can enjoy a refreshing glass of your favourite mocktail or mixed drink without the alcohol content. Whether it's a zesty mojito, a fruity Pina Colada, or a classic Shirley Temple, the Alcohol-Free package has you covered.
For those who appreciate the flavours of beer, cider, or wine but want to skip the alcohol, the Alcohol-Free package has got you covered. It offers a range of non-alcoholic options that still pack a punch in the taste department. From a zesty cider to a sophisticated non-alcoholic wine, you can enjoy all the complexity without the boozy side effects. So go ahead, indulge in the drinks you love without the alcohol, because who says you have to sacrifice taste and variety just because you're going booze-free?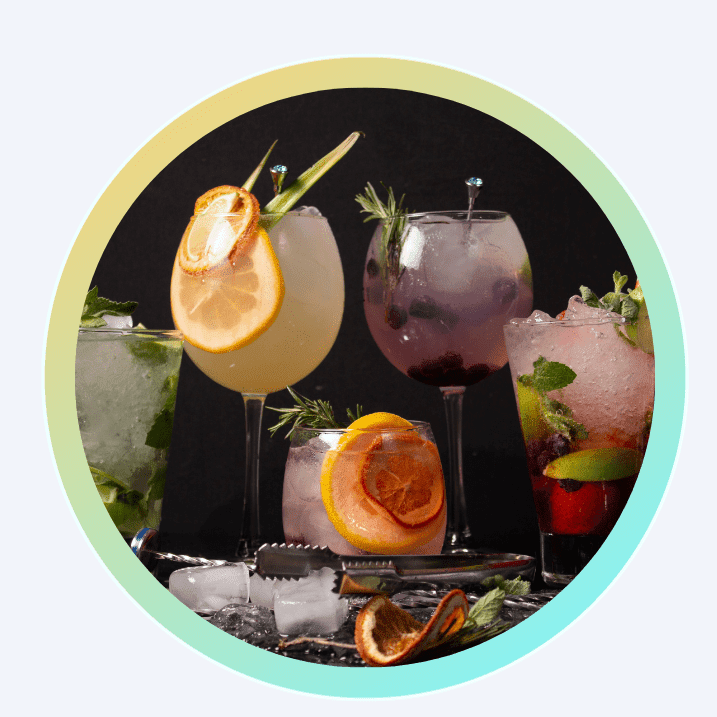 ATOL Protected Cruises
Putting You First
As part of Travel Counsellors, we offer peace of mind and are ATOL protected. Established back in 1994, we're now one of the UK's largest independent travel companies. Our mission is to bring you exceptional customer service & unbeatable value for money.
Plus, we're always here to help – our 24 hour duty office means you can always get in touch with us no matter what time of day or night it is. It's good to know you're in safe hands when you cruise with us.
Classic Drinks Package: Beer, Wine & Selected Cocktails
The Classic Drinks package is the ultimate steal for those who want to enjoy their drinks without breaking the bank. At just £44.95 per day, you can quench your thirst with a wide array of beverages that will make your taste buds sing. This package is a total bargain, giving guests the opportunity to indulge in a plethora of alcoholic drinks without feeling the pinch.
This generous drinks package is the holy grail of drink options, offering a little something for everyone. Whether you're in the mood for a stiff cocktail or a refreshing soft drink, this package has got you covered. With access to a variety of non-alcoholic beverages like sodas, water, and juices, you won't feel left out of the party. Cheers to that!
The Classic Drinks package includes everything you get with the non-alcoholic package including lots of drinks from Costa Coffee, so you're not missing out on anything. This means you can quench your thirst with a range of non-alcoholic options like soda, water, and juice, so no one is left high and dry.
The real star of the Classic package is the fact that it comes with boozy delights. You can sip on beer, cider, cocktails, Prosecco, hand-picked wines, selected spirits, and even fancy drinks from Costa. Whether you're craving a cold brew, a zesty cocktail, or a glass of the good stuff, this package has all bases covered. Cheers to that!
The Classic package strikes a perfect balance between affordability and variety. At just £44.95 per day, it offers an extensive selection of alcoholic drinks that would cost much more if purchased separately. By opting for this package, guests can enjoy their favourite drinks without worrying about breaking the bank.
In addition to the affordable price and wide range of options, the Classic package also ensures convenience. With all the drinks included, guests don't have to worry about carrying cash or constantly reaching for their wallets. They can simply relax, unwind, and enjoy their vacation, knowing that their favourite alcoholic beverages are readily available.
Whether you're lounging by the pool, enjoying a meal at one of the onboard restaurants, or dancing the night away at the nightclub, the Classic package guarantees that you can always find a drink that suits your taste. From fruity cocktails to crisp wines, there's something for everyone.
Packages are limited to 15 alcoholic drinks a day.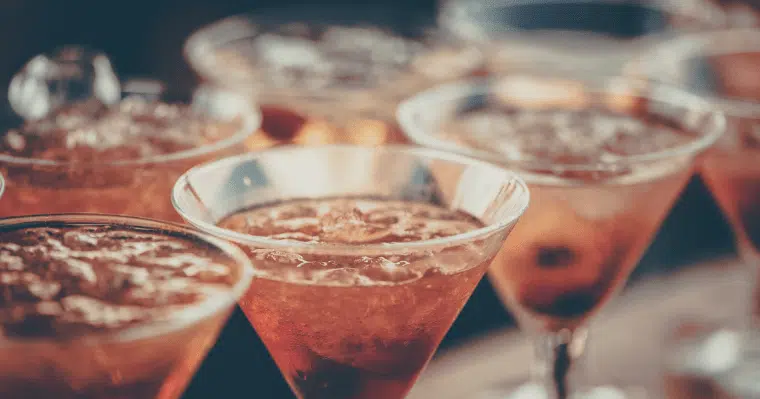 Deluxe Drinks Package: Premium Drinks Are Included
If you consider yourself a drink aficionado and won't settle for anything but the best, then the Deluxe drinks package is your top pick. At a price of £54.95 per day, it comes with all the perks from the other packages, and throws in craft beers, extra cocktails, a wider selection of wines and spirits, more soft drinks, and a sweet 20% discount on anything else you crave. This package is tailor-made for those who want to treat themselves to the most luxurious drinks on the cruise. Cheers to that!
The Deluxe package takes your drink experience to the next level, offering an extensive selection of premium drinks that will satisfy even the most discerning palate. Whether you prefer a refreshing craft beer, sophisticated spirits, a smooth glass of wine and classic cocktails, this package has it all.
Let's start with the craft beers. The Deluxe Drinks package includes a wide variety of artisanal brews, carefully crafted by skilled brewers. From hoppy IPAs to rich stouts, there's a beer to suit every taste. Whether you're a beer aficionado or simply enjoy trying new flavours, the craft beer selection will impress.
When it comes to cocktails, the Deluxe package offers an extensive menu that goes beyond the classics. In addition to the popular favourites like Mojitos and Margaritas, you'll find specialty cocktails crafted by talented mixologists. From fruity and tropical concoctions to elegant and sophisticated sips, the cocktail options are endless.
If you're a wine lover, the Deluxe package has you covered. With an expanded selection of wines from various regions, you can indulge in the rich aromas and flavours of both reds and whites. From light and crisp Sauvignon Blancs to bold and velvety Cabernet Sauvignons, there's a wine to complement every meal and enhance your dining experience.
For those who appreciate fine spirits, the Deluxe package provides a curated collection of premium liquors. From smooth whiskies and aged rums to sophisticated gins and vodkas, you can enjoy your favourite spirits or venture into new and exciting tastes. The knowledgeable bartenders are always happy to recommend the perfect drink to suit your preferences.
One of the standout features of the Deluxe package is the 20% discount on anything not included. This means that if you have a particular craving for a drink that's not part of the package, you can still enjoy it at a discounted price. This flexibility allows you to explore and indulge in a wide range of beverages.
If you take either a Classic or Deluxe Package, guests aged 17 and under in your cabin will receive a complimentary Refresh drinks package at no extra cost. Just ask your Rock The Boat Cruise Guru to find out more.
Limited to 15 drinks a day.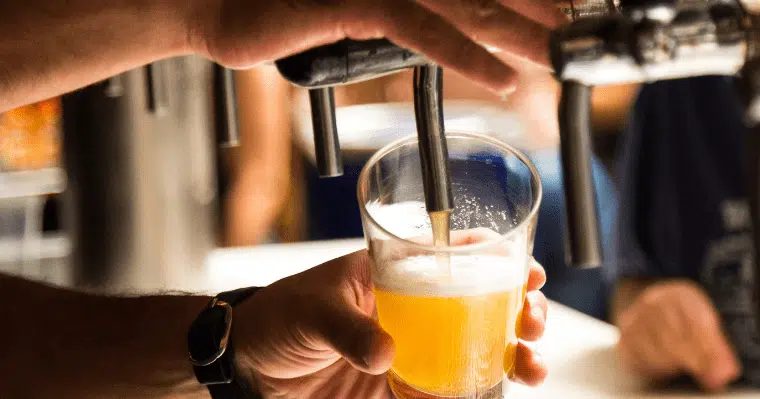 Tips for Saving Money on The New Drinks Packages
While they can offer convenience, they can also add up in cost. Here are some tips to help you save money:
1. Pre-order your drinks package at least three days before travel to enjoy a 10% discount.
If you know that you'll be indulging in drinks during your trip, you should purchase the P&O drinks package before sailing. P&O cruise lines offer a discount of around 10% if you buy at least three days before your travel date. This can add up to significant savings, especially if you're traveling with your family or a group of friends. Discounted drinks packages are available at least 3 days before you sail.
2. Use onboard account credits towards your drinks package on board.
If you've received onboard account credits as part of a promotional offer or through loyalty rewards, consider using these credits towards your package. This can help reduce the overall cost, allowing you to enjoy your favourite beverages without worrying about the extra expense.
3. Buy your drinks package on board until midnight on the second day to pay for one day less.
If you didn't pre-order your package or if you're unsure about your drinking habits during the cruise, you can still buy a drinks package on board. Most cruise lines allow you to buy the package until midnight on the second day of the cruise. By doing so, you can avoid paying for the full duration of your trip if you decide not to purchase the package for the entire duration.
By following these tips, you can make the most of your package without breaking the bank. Remember to plan ahead, take advantage of any credits or discounts available, and make informed decisions based on your drinking preferences. Enjoy your cruise and cheers to savings!
Get Ready To Rock The Boat!
So if you are looking for the perfect cruise and need some expert advice, look no further than Rock the Boat! We'll help you find exactly what you're looking for to make sure your cruise holiday dreams become reality. Get ready to Rock The Boat!
Things To Think About
Before purchasing a drinks package for your cruise, it's important to consider a few factors. Here are some key points to keep in mind:
1. Value for Money
One of the first things to think about is whether you'll get value out of the package every day. While a pre-paid package might seem like a great deal, it's worth considering if you'll be spending most of your time exploring on land when the ship is in port. If you'll be away from the ship for a significant portion of the day, you may not have enough time to fully enjoy the package and make it worthwhile. The ultimate drinks package for you will come down to what you like to drink and your budget.
Sharing of packages isn't permitted.
2. Bring Your Own Drinks
If you're traveling with kids, it's worth noting that free drinking water dispensers are available on the ship. Instead of purchasing a package for them, you can bring your own drinks to save money. This can be particularly helpful if your children have specific preferences or dietary restrictions.
3. Individual Packages for Adults
In order to maintain fairness and prevent sharing, it's important to know that all adults in the same cabin must purchase the same package. This means that if you and your partner have different preferences or drinking habits, you may need to compromise or find a package that suits both of you. For example, if one person wants the classic or deluxe drinks package, but the other only wants the non-acholic drinks, they'll both need to get the same package.
There is a limit of 15 alcoholic drinks per day and sharing of packages is not allowed.
4. Family-Friendly Packages
For families traveling with kids, the Classic package may be the best value option. With the Classic package, children in the same cabin get the Refresh package for free.
5. Age Restrictions
It's essential to check the age restrictions before making a purchase. Some cruise lines may require 17-year-olds to pay for their own package, while others may include them in the family package. Make sure to clarify this beforehand to avoid any surprises or additional expenses.
6. Responsible Drinking
Lastly, it's important to keep in mind that responsible drinking is encouraged onboard the ship. To ensure this, there is a 15-minute gap required between each drink order. This policy is in place to promote moderation and prevent overconsumption. It's a good practice to pace yourself and be mindful of your alcohol consumption throughout your cruise experience.
Which is the best way for you to contact us?
Call Me Please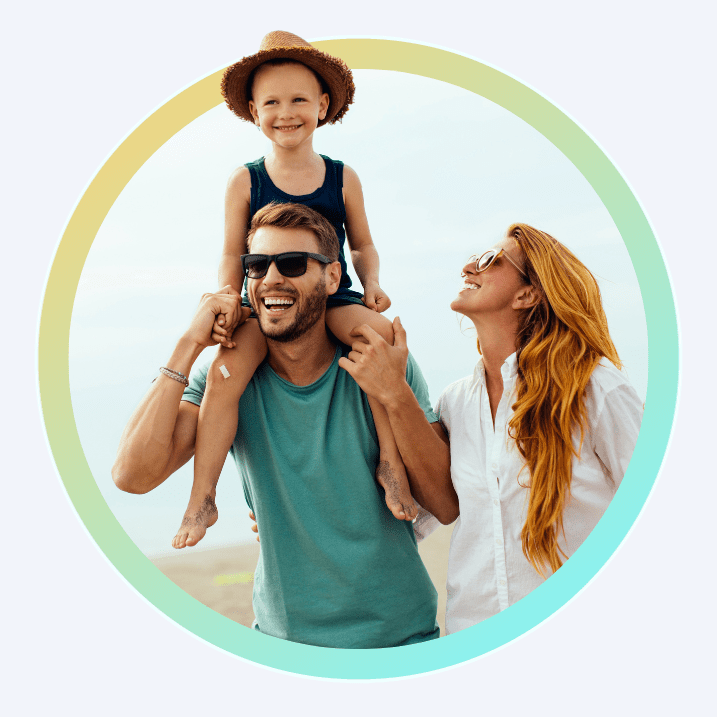 Get in touch
Call Me Please