A lovely Christmas surprise from Disney Cruise Line
This festive season, Disney Cruise Line crew members brought joy to displaced children in The Bahamas. During a stop at the Ranfurly Homes for Children in Nassau, crew members created festive holiday ornaments with kids, delivered gifts, and even had a surprise visit from Captain Mickey Mouse! This meaningful gesture of goodwill was made possible through a partnership between Disney Cruise Line and the local non-profit foster care organisation, demonstrating their commitment to enriching lives and spreading cheer.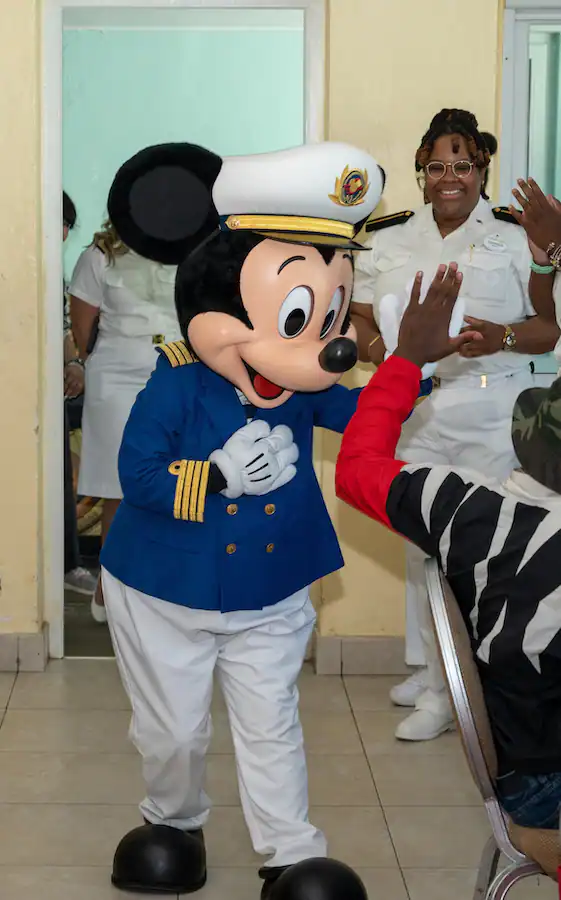 "It's heartwarming to see the impact Disney is making here in my community of Nassau," said Lightbourn. "The Disney Cruise Line team made so many children smile today. This was an experience I will never forget," Lightbourn added.
As part of their ongoing commitment to the local foster care community, Disney Cruise Line provided a generous donation of $25,000 in addition to gifting tablet devices and Bluetooth headphones to every child at the Ranfurly Homes for Children. The thoughtful gifts were received with much joy and appreciation from the kids.
"Disney Cruise Line is committed to giving back to the ports we call home," said Joey Gaskins, Public Affairs Director, Disney Cruise Line. "We hope this donation can help make an impact and, in partnership with the team at the Ranfurly Homes for Children, help provide the kids with tools they need to succeed," Gaskins added.
"The work of the Ranfurly Homes for Children is great, and the need for support is even greater. The children who live here, they deserve so much love," said Ingrid Deveaux, Administrator, Ranfurly Homes for Children. "This support from Disney will help us tremendously as we continue to provide care for these incredible children," added Deveaux.
Thinking about sailing on a Disney Cruise? Speak with one of our Disney Cruise Experts.